Only read 4 books this month… 
Final months of college.. And I am also preparing for my entrance examinations.. 
I am giving time to other things.. 
I started doing beta-reading.. and until now two of my projects has gone well.. See here.
Those were the free one.. but I am also working on a paid one too.
I am not watching supernatural anymore.. it does not do good to invest 40-45 minutes in a single episode when I have 8-9 assignments to do..
For now Supernatural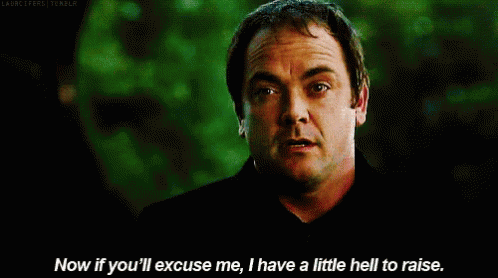 But the good news is I am watching*
Death Note — The Anime..
Coming to the books I read this month
A review copy whose review I have not written yet.. But it is more 3/5..
I will write the review the moment I get 5-day long weekend without any work..
Read it multiple times.. My college research paper. Have to read the book and then compare it to the movie.
Again the college project..
Should I Hate or Love (A True Love Story) :
Typical Indian writing. Rubbish..
---
So it is….
This month is going to more havoc than march.. I have competition exams and lots of studies to do.
I need Doraemon or a DeathNote Book.
*(if you want I do review of single episode in my own explaining way,, subscribe my blog,
if it hit the number 100, I will start doing that)