I enjoyed the Dead Girl so I started Stealing Heaven.
I liked it too.
The story was good. Enjoyable. Like a Ferris Wheel. A great ride.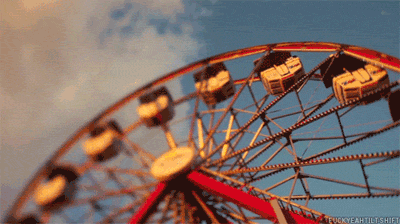 This type of book, you would like to take on the road trip. So you can read an easy read.
The conversation between Dannie and Greg are hilarious.
Danny replies every time with a question. And Greg is like…
"Because when I first saw you I thought─no, I knew─you were special. Because I still think that every time I look at you. Because I think you're smart and funny and brave. But most of all," he grins at me─ "because I like questions." 
Story
So there is Danny who is stealing things from always with her mother.
Her mother and Father was the partner in crime and then father gets busted.
Mother and daughter steal together. And then they leave town.
My name is Danielle. I'm eighteen. I've been stealing things for as long as I can remember.
They reach to Heaven where Danny become more socially comfortable than usual.
Then she accidentally tells her real name to a person. A cop. Greg. He wants to talk to her and started liking her. And Danny just trying to restricting herself.
And Danny just trying to restricting herself.
One day then she found out that she and her mother are going to steal the house of her only friends in town. But she listens to her mother.
This time they get arrested by police.Some acquisition and a refund. But they do not go to prison. But after that Danny leave stealing.
The end of the story is good.
Everything does not go right or go dramatic.
But simply Danny start dating with Greg and college and leave stealing things.
With her mother, she settled down in Heaven.
Things… well, things suck sometimes. And sometimes you can fix it. And sometimes you can't. It's just the way it is.
Every character is reasonable and fun to read.
Danny and Greg are great.
Danny is best. Greg is amazing. And their conversations are funny.
Danny's mum is nice. Not bossy or rude. A loving mother.
Danny is also a good daughter.
Everything is fine and a good book to read.
Not a deep philosophical shit, but a light story.
My mother taught me to believe in silver, to believe in things, but I think it's more important to believe in me.
Blurb:
My name is Danielle. I'm eighteen. I've been stealing things for as long as I can remember.
Dani has been trained as a thief by the best–her mother. Together, they move from town to town, targeting wealthy homes and making a living by stealing antique silver. They never stay in one place long enough to make real connections, real friends–a real life.
In the beach town of Heaven, though, everything changes. For the first time, Dani starts to feel at home. She's making friends and has even met a guy. But these people can never know the real Dani–because of who she is. When it turns out that her new friend lives in the house they've targeted for their next job and the cute guy is a cop, Dani must question where her loyalties lie: with the life she's always known–or the one she's always wanted.