Expected publication
March 14th 2017 by Simon & Schuster 
First of all, it is not a suspense novel. It is more of a coming of age novel. There were teenagers, mean girls, high-schools things, but I did not find any secret. Might be if there, Susan Perabo do not hide it. The blurb itself says that Lisa is the one kidnapped, not Meredith. Even the process was not strange.
So, what make this book likeable ?
Where Things Come Back and The Lovely Bones, are kind of talk about families whose kids went missing. How they deal with it or how they do not ? The desperation to get any information, the risky behaviour to go after any hint, and how people do not think twice before doing any nonsense. This book does not go much deep into that. What this book talk about are the people who get left behind to answer lots of questions and to make eye contact with the missing person's circle.
The Oliver family was already had a tragedy. Evan, seventeen years old with a bright future in baseball sports, get a blow and lost some eyesight. They all were struggling there already, when the next Oliver, Meredith got another one. Meredith went to a shop, and in a minute, a robber entered with a gun. When leaving, he took Lisa with him, leaving behind Mer on the floor.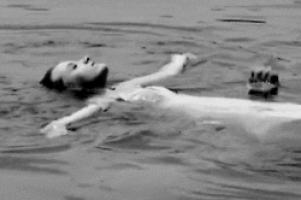 Then the book carries on. Telling us the way Mer is coping with the trauma. The way Lisa's friends and mother are dealing. Claire, Mer's mother, how she is saving her both kids by crossing the lines.
The most important and the best thing in the book is Claire's part. You know, you read books or watch movies in which a mother is very obsessive about her kids. That is Claire. It is a first time I read an obsessive mother. Talking of first time, this book also provides a very fresh look into high school jungles.
When Lisa and Mer were talking, Lisa said to Mer that she is also mean and a bitch like everyone else, it is just she is not popular as her.
I agree. Mer was clearly mean, arrogant, idiot and more bitch than Lisa. She ditched her friends as fast as she sees a way to fame. She holds grudges and backbites a lot.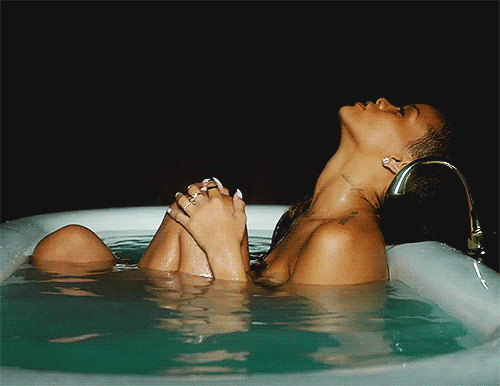 So, I was talking about the Claire.
Claire is definitely most realistic and practical character of the book. She talks sensibly. She gives right suggestions and knew the drawbacks of sugarcoating.
Good that story gave her point of view, or I might be easily deduced that Claire does not care. She cares, a lot. She is determined to make her kids safe, both physically and mentally, instead of giving them choice to chase their dreams.
The story is narrated from Mer and her mother's PoV. Give dimensions to the flow and keep some suspense alive, the less there was. I was expecting the Lisa's PoV in the end, or of the robber's. It could have made the book complete. Now, due to no knowledge of Lisa, it does not satisfy the need of "THE END". I want to know more about her, as the title "The Fall of Lisa Bellow", is named after her. She deserves more.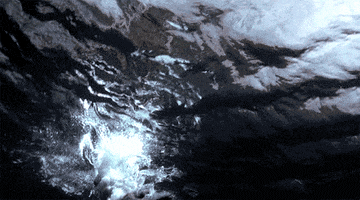 More or less I enjoyed the book. It was amazing.
Blurb: 
The suspenseful, breakout novel from the critically acclaimed author of the short story collections Who I Was Supposed to Be and Why They Run the Way They Do—when a middle school girl is abducted in broad daylight, a fellow student and witness to the crime copes with the tragedy in an unforgettable way.
What happens to the girl left behind?

A masked man with a gun enters a sandwich shop in broad daylight, and Meredith Oliver suddenly finds herself ordered to the filthy floor, where she cowers face to face with her nemesis, Lisa Bellow, the most popular girl in her eighth grade class. The minutes tick inexorably by, and Meredith lurches between comforting the sobbing Lisa and imagining her own impending death. Then the man orders Lisa Bellow to stand and come with him, leaving Meredith the girl left behind.
After Lisa's abduction, Meredith spends most days in her room. As the community stages vigils and searches, Claire, Meredith's mother, is torn between relief that her daughter is alive, and helplessness over her inability to protect or even comfort her child. Her daughter is here, but not.
Like Everything I Never Told You and Room, The Fall of Lisa Bellow is edgy and original, a hair-raising exploration of the ripple effects of an unthinkable crime. It is a dark, beautifully rendered, and gripping novel about coping, about coming-of-age, and about forgiveness. It is also a beautiful illustration of how one family, broken by tragedy, finds healing.
About Author :
Perabo is also the author of two collections of short stories, "Why They Run the Way They Do" and "Who I Was Supposed to Be," and the novel, "The Broken Places." Her fiction has been anthologized in "Best American Short Stories," "Pushcart Prize Stories," and "New Stories from the South," and has appeared in numerous magazines, including One Story, Glimmer Train, The Iowa Review, The Missouri Review, and The Sun. She is Writer in Residence and Professor of English and Creative Writing at Dickinson College in Carlisle, PA.